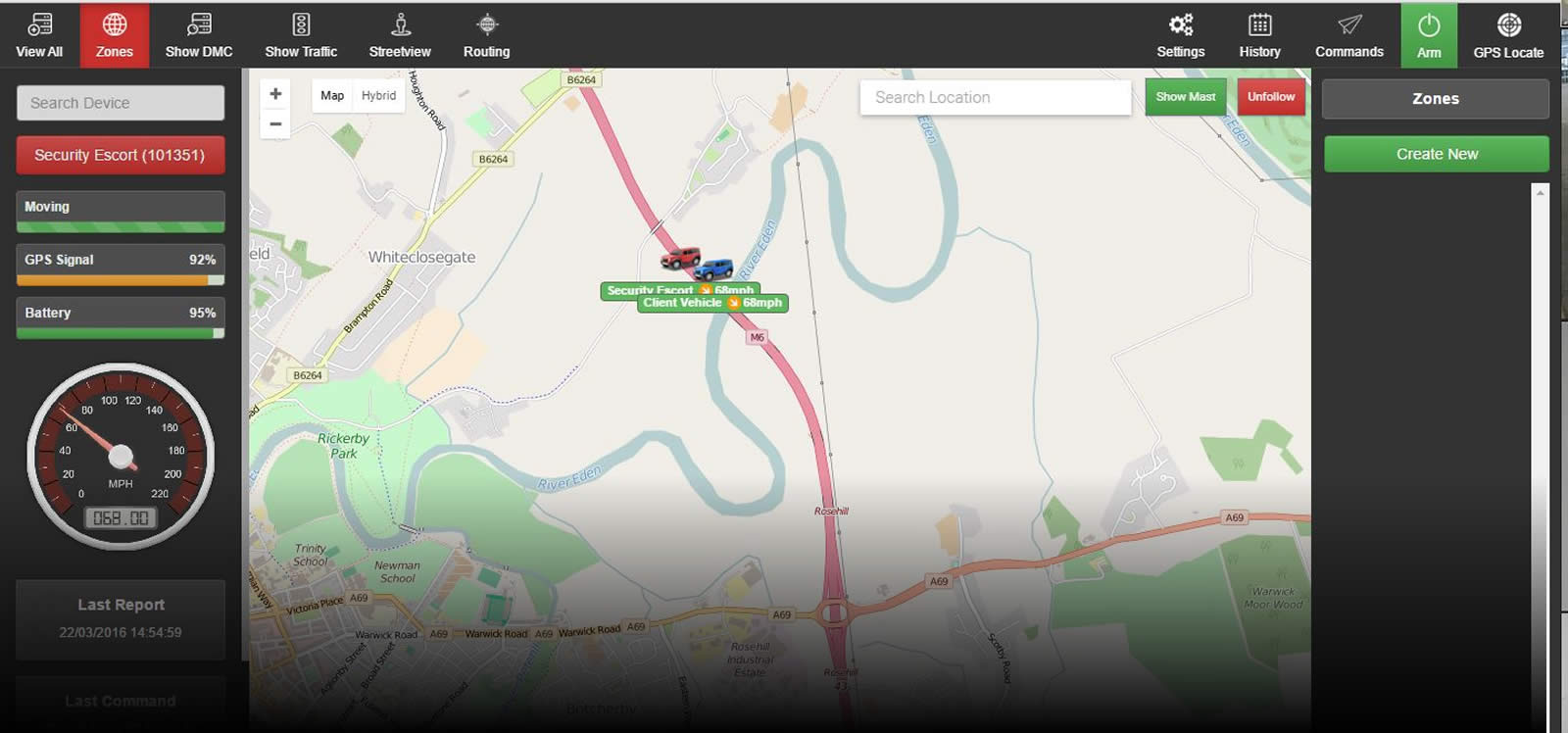 Pro-Tect UK Security & Training
established in 2003
Covert Vehicle & Asset tracking services carried out by Professional ly trained Covert Operatives
Vehicle
Tracking
& Asset Tracking
A GPS tracking system can act as an extra pair of eyes when an investigation is so sensitive that a private investigator cannot follow someone or a vehicle without the risk of detection, or can also be used as a service in itself.
Pro-Tect UK Integral Solutions use Top end Technology GPS tracking systems to monitor the activity of vehicles and the person using your corporate transportation.
Is an employee using your company vehicle for personal use?
Are they giving you misleading information of their wherabouts during company time?
Do you have sensitive cargo needing delivered in a secure & timely manner?
Does your cargo need a secure escort for insurance reasons,& not deviate from its set route?
There are several different types of vehicle tracking devices we use. When discussing your case we will need to have all the relevant information available on the item we will be tracking. We can determine the exact location of anything using the global positioning system and record activity to pinpoint the exact location at precise times.

Discreet,
Reliable
& Professional
If you require a discreet, reliable and professional vehicle tracking service, Pro-Tect UK Integral Solutions
can guarantee confidentiality at all times.
Real Time

Tracking
Throughout Europe
GPS tracking will 100% determine the location, route and final destination of your company vehicles and our real time recording technology will be monitored using our in house systems meaning that we can track on report from a distance to ensure discretion.
We also offer a private vehicle tracking service to clients. Pro-Tect UK Integral Solutions' vehicle tracking services can be used to track any vehicle in the Europe..